Events that impact markets, stocks, IPOs, commodities, forex from regional to international – We've got it all covered.
Your go-to page for detailed info on US-listed companies – from their origin to latest updates to contact information.
Seasoned investors or newbie traders, our financial education corner has something for everyone.
Most talked-about topics globally, and why they matter.
TrumpCoin (TRUMP) gets a thumbs-up on meme contest
TrumpCoin (TRUMP) rose 18.76% to US$0.4619 at 1:16 pm ET on Thursday after it launched a meme contest asking patrons to submit a meme each and tag two patriots on social media.
The contest, which began on January 1, 2022, entails participants creating a TrumpCoin themed meme. It is also asking contestants to like its tweets and retweets.
However, there is no limit to the number of memes. The TrumpCoin community will vote to select three winners who will receive 3000 TrumpCoins.
TrumpCoin has been gaining traction since the launch of the contest.
The top winner will receive 1,500 TrumpCoins, the second winner will get 1,000 coins, and the third-place holder will get 500 coins.
Also Read: Kasta token (KASTA) launch on Bybit – all you need to know
TrumpCoin's interesting name is drawing huge attention. It was launched in 2016 in support of conservatives and patriots around the world. TrumpCoin's crowdfunding blockchain funds and recognizes patriots through its PatriotNodes.
Also Read: Stocks that could give FAANG companies a run for money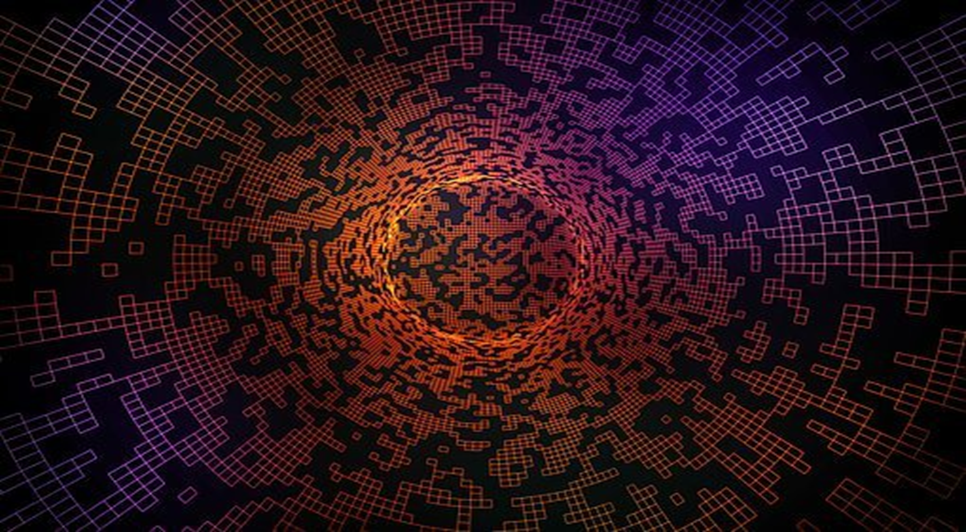 Source – pixabay
Also Read: Five energy stocks that gave over 100% return in a year
TrumpCoin's support to Donald Trump
TrumpCoin backed the Trump administration, although the former president wasn't a big fan of cryptocurrency, coingape.com reported. According to him, cryptocurrencies are "extremely harmful".
However, his wife, Melania Trump, is a crypto enthusiast. She launched her own NFT called "Melania's Vision" last December. Also, on Bitcoin's 13th anniversary this week, she paid rich tribute to the cryptocurrency. She also revealed plans to release a non-fungible token series.
Also Read: The Great Resignation: Will it continue in 2022?
TrumpCoin touched an all-time high of US$2.92 on May 13, 2020, and an all-time low of US$0.00038023 on March 18, 2016, as per coin gecko.com. TrumpCoin rose 20.8% in the last 24 hours to Thursday evening, and it gained 1837.8% over the past year.
It has a market cap of US$3,048,750. Its last 24-hour trading volume rose over 524% to US$25,598. The circulating supply is 6,604,387.32, and the maximum supply and the total supply are 18,000,000 and 6,604,387, respectively.
The coin is currently available on VinDAX and SouthXchange.
Also Read: What is Helium (HNT) token? HNT crypto gains 2645% in 12 months

TrumpCoin (TRUMP) gets a thumbs-up on meme contest
Bottomline
The crypto market is highly volatile; hence, investors should exercise due diligence before investing in digital assets.
Versha is a post-graduate in finance and has vast experience in the retail banking and education sectors. She also holds a keen interest in development work. At Kalkine, she writes on stock markets, companies, equities, and IPOs, etc….
Sanjeeb is a senior journalist who has been in the media for nearly two decades. He wrote on various topics, from politics, international relations, business to wildlife. At Kalkine, he writes on stock markets, companies, equities, and IPOs, etc….
Copyright © 2022 Kalkine Media LLC. All Rights Reserved.
Welcome to Kalkine Media Pty Ltd. website. Your website access and usage is governed by the applicable Terms of Use & Privacy Policy.
Welcome to Kalkine Media LLC website. Your website access and usage is governed by the applicable Terms and Conditions & Privacy Policy.
Welcome to Kalkine Media New Zealand Limited website. Your website access and usage is governed by the applicable Terms and Conditions & Privacy Policy.
Welcome to Kalkine Media Incorporated website. Your website access and usage is governed by the applicable Terms and Conditions & Privacy Policy.
Welcome to Kalkine Media Limited website. Your website access and usage is governed by the applicable Terms of Use & Privacy Policy.
Welcome to Kalkine Media Limited website. Your website access and usage is governed by the applicable Terms of Use & Privacy Policy.
Welcome to Kalkine Media Limited website. Your website access and usage is governed by the applicable Terms of Use & Privacy Policy.
Welcome to Kalkine Media Limited website. Your website access and usage is governed by the applicable Terms of Use & Privacy Policy.
Welcome to Kalkine Media Limited website. Your website access and usage is governed by the applicable Terms of Use & Privacy Policy.
Welcome to Kalkine Media Limited website. Your website access and usage is governed by the applicable Terms of Use & Privacy Policy.
Welcome to Kalkine Media Limited website. Your website access and usage is governed by the applicable Terms of Use & Privacy Policy.
Welcome to Kalkine Media Limited website. Your website access and usage is governed by the applicable Terms of Use & Privacy Policy.
Welcome to Kalkine Media Limited website. Your website access and usage is governed by the applicable Terms of Use & Privacy Policy.
Welcome to Kalkine Media Limited website. Your website access and usage is governed by the applicable Terms of Use & Privacy Policy.
Welcome to Kalkine Media Limited website. Your website access and usage is governed by the applicable Terms of Use & Privacy Policy.
Welcome to Kalkine Media Limited website. Your website access and usage is governed by the applicable Terms of Use & Privacy Policy.
Welcome to Kalkine Media Limited website. Your website access and usage is governed by the applicable Terms of Use & Privacy Policy.
Welcome to Kalkine Media Limited website. Your website access and usage is governed by the applicable Terms of Use & Privacy Policy.
Welcome to Kalkine Media Limited website. Your website access and usage is governed by the applicable Terms of Use & Privacy Policy.
Welcome to Kalkine Media Limited website. Your website access and usage is governed by the applicable Terms of Use & Privacy Policy.